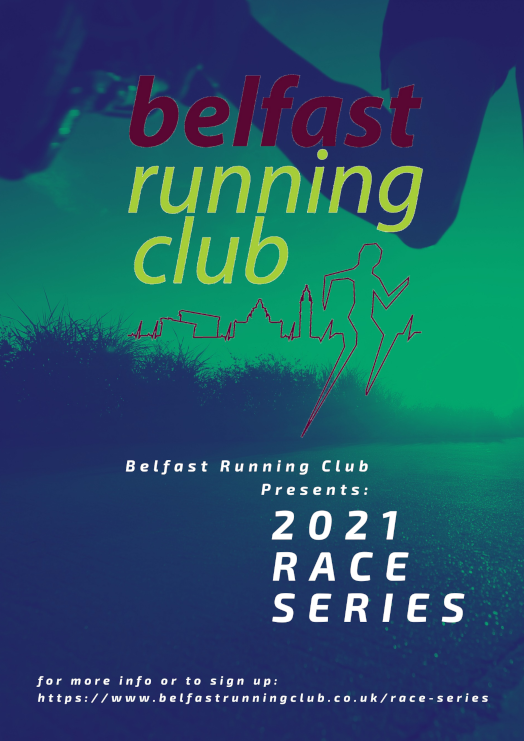 And its back for 2021! The BRC Club Race Series!
Who will be the holder of the Jill Mellon Cup?
Given the current public health situation, the race series committee has decided to try and hold the race series in 2021, this year the format will change slightly in that some events will be virtual (either running solo or in line with the current government restrictions). Where/When possible the race series committee has added organised races (mostly in the 2nd half of 2021) in order to give participants the opportunity to take part in organised races again.
The aim is to encourage participation and inclusion for all members.
Registration for the series is free. Just fill in the form below if interested.
The planned list of races is currently*:

| Month | Event | Scoring |
| --- | --- | --- |
| February | Athletics NI Virtual Road Relay challenge 13th-20th Feb | First Past the post |
| March | Solo/Virtual – Queens 5k | Age Graded |
| April | Solo/Virtual – 1 hour challenge | Distance Achieved |
| May | Naked Parkrun – Colin Glen | Closest to time achieved |
| June | Landy Mile Relay | Points leaderboard by team |
| July | Giants Trail | Age Graded |
| August | Antrim Coast Half Marathon | Age Graded |
| September | Parkrun Rosstrevor | Age Graded |
| October | Gr8 Dundrum Run | Age Graded |
| November | Seeley Cup | Age Graded |
(* Note events are subject to change in line with government guidelines, organsiers decisions)
Please note, runners will be responsible for registering and paying for any of the races that form part of the series in which they wish to take part.
In order to sign up – please fill in your details below: